Dry patchy skin can be a serious nightmare for some people. I usually have oily combination skin which consists of oily T-zone and the rest of my face is pretty normal. I seriously prefer my oily skin anytime since I know how to control it. Lately my skin has been super dry on my chin and around my nose. It is so dry that you can see the dead skin just hanging out, which to me looks pretty gross. This rarely happens to me but it has happened before.
As a blogger, I try out many different products. Sometimes it's hard for me to figure out what's causing the changes in my skin. As it can sometimes be a skin product, changes in the environment the weather or even just stress. So instead of trying to trying to figure out what's causing it, I just focus on looking for the solution.
Some people first instinct would probably be to google what to use for super dry skin. They may even reach out to their dermatologist. For those who have tried many skin care product's like me! You would probably know what products can help you with your skin. So this is what I did; I stopped using all the skin care I was using at the moment. I then went back to some products that I know work really well and are pretty gentle on my skin.
The products I will mention below with exception of one, I have used in the past. I keep purchasing them because they work for really well for my skin. I will talk about them in the order that I use them:
 Step 1-Cleanser
When my skin is acting up like it is now I stick to one cleanser, Tarte's Deep Dive Cleansing Gel. I have another cleanser I love to use from Neutrogena. The only difference between them is that Tarte's Deep Dive Cleansing Gel its super amazing at removing makeup completely. I usually wear a full face of makeup, well the normal stuff. You know foundation, brows, eyeshadow, concealer and mascara etc… Putting on makeup takes time we all know how that goes lol… but removing it can be a mission all on its own! Especially when wearing waterproof makeup.
According to Tarte's website, this gel cleanser is "infused with lavender oil to soothe and tone your skin. It's a hypoallergenic face wash that removes excess oil, impurities, and all traces of waterproof makeup without over drying skin. Powered by a natural blend of lavender, antioxidant marine ingredients and brightening vitamin C. This gentle vegan cleansing gel is free of sulfates and artificial fragrances. It helps condition and soften as it maintains skin's natural moisture balance."
That's why I love Tarte's Deep Dive Cleansing Gel. I love that it's great for removing waterproof makeup. It leaves my skin feeling refreshed and clean (not super tight or dry). Despite being a gel, it does not leave your skin feeling oily. Here is how I use it: I mean there is really no science in washing your face. I do recommend using a cleansing tool. Sephora has a $6 Precision Pore Cleansing Pad (I have been using this one for quite some time now) if you're on a budget. If you can spoil yourself and can afford something more expensive I would go with Foreo. I have heard great things about Foreo cleansing tools and are a great investment on the long run.
Even though, I wash my hands before I clean my face or apply any other skin product, I still prefer using this precision cleansing pad. I feel it does a better job at really getting that cleanser deep into your pores and removing makeup, oils, and dirt from your face. First, I damp my face with water then I dispense about two or three pumps into the cleansing pad and I just go around my face in circular motion. Please don't use this to cleanse your eyes, for tour eyes use your fingers in a gentle circular motion. I usually work this into my skin for about 20-30 seconds then I rinse my face and pat dry with a clean cotton towel. That's is all, done!!
Step 2-Scrub/Exfoliate
This brand is fairly new to me. I have been using Indigena's Blueberry Bliss Sugar Scrub for about three months now. I love the fact that it uses food grade ingredients and Newfoundland ingredients. This scrub can be used all over your face body and even your lips. The sugar and blueberry seeds in the product help remove any dead skin. I also love that this contains coconut oil, vitamin E and essential oils that leave my skin feeling smooth. Everything in this is natural which is also a huge plus.
I had been using it mostly on my lips because they are always super dry (I always forget to apply lip balm before putting Matte Lipstick). Lately, I have been using it on my dry patches to remove any dead skin clinging to my face and it's been doing a great job at it. I did read some reviews on this, where people found it to be harsh on their skin.  I usually use it in a gentle motion so I don't hurt my skin. If you're doing it too hard then obviously it's going to feel harsh on your skin.
I use the scrub every two days if my skin is still super dry and dead skin is still visible. First, I clean my face and make sure I do leave my skin wet when I use the scrub to make it easier to use. In the dry areas, I apply a little bit of the scrub and go in circular motion for about 10-20 second, then I rinse off and pat dry.
 Step 3 – Moisturizer
The second most important thing for me besides having an amazing cleanser is a really good moisturizer. Because I am not used to having dry skin at all, I usually don't shop for moisturizers for dry skin. Usually I go for moisturizers that work well for all skin types oily, dry, normal, or any combination skin types. Honestly I lost count of all the moisturizers I have used, seriously it's been that many.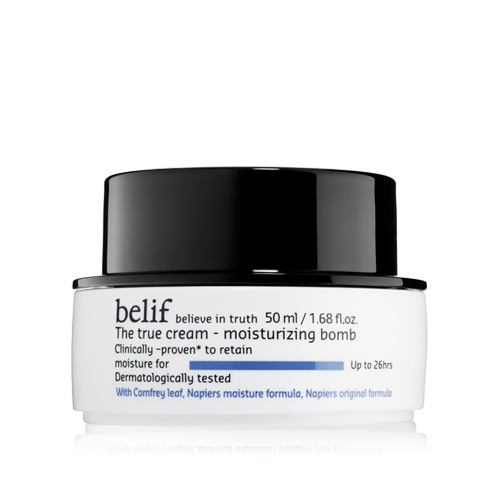 I discovered Belif a few years back it really saved my skin at a time when it was super dry. So dry you could see the dead skin right over my foundation, that wasn't pretty. Ever since then, I have been using it when my skin is acting up and going from oily to dry. I love using it even if my skin is it's old normal self lol…
Step 4- Facial Masks
I don't really need an excuse to do a mask, I love masks period! They are not only beneficial for your skin but they are so relaxing. Although, I have tried more moisturizers than masks, they come pretty close lol… I have a few favorites which I will probably share with you on another post. For the sake of this post, I am going to share the mask I run too when my face is not cooperating with me.
The Body Shop Himalayan Charcoal Purifying Glow Mask. Although I use it mostly because of my oily skin, it does a great job at getting deep into your pores, cleaning and detoxifying your skin. When I have dry skin that's what I want to deep clean my skin with. It removes anything that may be causing my skin to be dry and it helps, well I feel it does. I use this two times a week to refresh and purify my skin. The body shop has so many great masks. I wrote about them, if you're interested in reading more click here.
Please note just because these products work for me doesn't mean they will work for you. I just had to point that out; you are more than welcome to do some research and even try a sample. I'm sure you can get one at Sephora for the Tarte cleanser and Belif moisturizer. There are tons of products out there that you can try. These are just the products I have found work for me when my skin is dry, which rarely happens.
Do you have dry skin? How do you take care of your dry skin?
By: Leslie xoxo